LESCO Duplicate Bill April 2023
Lahore Electric Supply Company (LESCO) is responsible to provide and maintain electricity services to Lahore and surrounding regions. If you are a lesco consumer and did not receive your electricity bill, you can get it right here. You can get lesco duplicate bill by entering reference number or customer ID (both of these can be found on any old bill copy). So enter any one info below and you will see your bill amount and due date. Furthermore you can even download your bill, or print it.
-- New LESCO bills for due date up to April-06-2023 are available to download
You can only check lesco wapda bill by reference number or customer ID. Currently there is no way to check lesco e bill by ID card number (NIC), or name, or meter number.
If you live in Sukkur, or any other area under SEPCO, then you can check sepco online bill.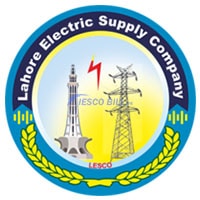 Other companies bill: