Sepco Bill November 2023
Check SEPCO bill online. This website makes it easy to view your SEPCO wapda bill on all devices (mobile/desktop). You can check sepco electricity bill amount and due date and also print duplicate copy of your bill. Enter your 14 digit reference number in the input field below to check sepco e bill:
-- New SEPCO bills for due date up to December-05-2023 are available to download
Reference number is necessary to check sepco online bill. You can find the reference number from any old bill copy, however, if you have no idea where to find it, then please refer to the screen below:



IESCOBILL.PK is the trusted website for all kind of duplicate bills. If you are looking for your bill for the month of November 2023, or October 2023, then enter your reference number above to get it. You can also subscribe for monthly bill email to auto receive your next sepco electric bill for the month of December 2023.
About SEPCO:
SEPCO (Sukkur Electric Power Company) is electricity distribution company based in Sukkur. It was formed by branching HESCO. So, the areas of operation that was totally under supervision of HESCO are now divided into two parts. SEPCO was established on 26th July 2010.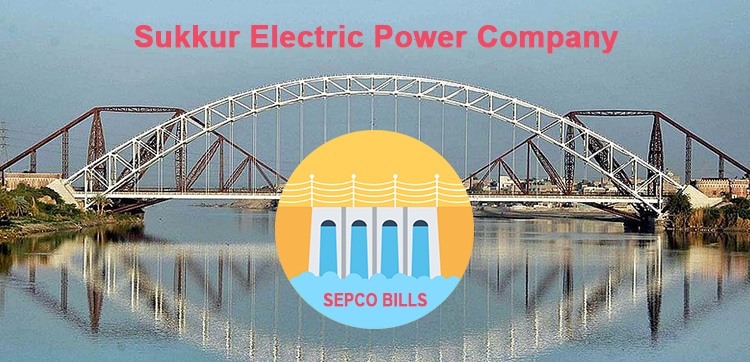 There are 3 distribution circles managed by SEPCO:
So, if you live in any of above cities are nearest areas, and did not get your electricity bill, then this page is designed for you. Just enter your reference number and you'll see your bill amount and due date in the next screen where you can further print or download 'sepco duplicate bill'.
How to check SEPCO Bill?
Here are steps to check sepco bill online:
Visit iescobill.pk/sepco-bill website.
Enter 14 digit reference number and press 'Check Bill' button.
Here you will the sepco latest bill amount with due date.
Click on 'View Full Bill' to see complete bill or download copy of the bill.
This website is compatible with kind of screen sizes, so either you are using a desktop computer, or a mobile device, you can check your sepco wapda bill with comfort.
Check Other Bills:
IESCO, LESCO, GEPCO, MEPCO, HESCO, FESCO, QESCO, TESCO, Electricity, Sui Gas, PTCL, PESCO