Hesco Bill November 2023
Welcome to HESCO Bill checking website. Here you can get your HESCO online bill for free. You can quickly see bill amount and due date, and then see the full bill. You can also print or download the bill picture. So, enter bill reference number below to see your Hesco bill:
-- New HESCO bills for due date up to December-05-2023 are available to download
You can check hesco e bill for residential, commercial or industrial electricity connection. You just need to enter the 14 digit reference number in the input field above and you will then get your hesco online bill. If you don't know where to find HESCO reference number, please refer to the picture below:


About HESCO:
HESCO stands for Hyderabad Electric Supply Company. HESCO is a public limited company incorporated on 23rd April 1998. The company is responsible for the electricity distribution services in Hyderabad and it's surrounding areas in Sindh, Pakistan.
Area of Operations
HESCO is responsible for electricity supply to 12 districts of Sindh, Pakistan. To ensure uninterrupted electric supply to 1,138,328 consumers, HESCO has set up 4 operation Circles, 15 operation Divisions and 67 operation Sub-divisions along with 6 construction divisions, and 5 M & T divisions. The company is striving day and night for smooth supply of electricity to its customers.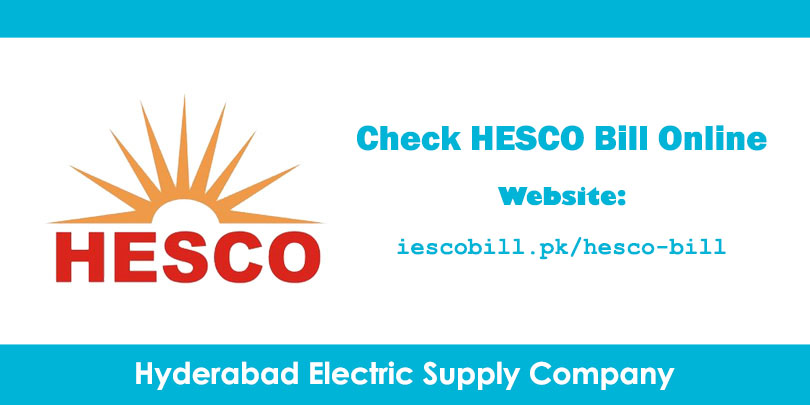 | | | |
| --- | --- | --- |
| Circle | Divisions | Sub-Divisions |
| Hyderabad | 04 | 16 |
| Laar | 05 | 19 |
| Nawabshah | 03 | 21 |
| Mirpurkhas | 03 | 12 |
Circle is headed by Superintending Engineers (SEs), Divisions are managed by Executive Engineers (XENs) and Subdivisions are run by Sub Divisional Officers (SDOs). Each division has a Customer Services Officer (CSO).